Lion Air Plane JT 610 Crashed: Updates So Far
Lion Air Plane JT 610 has crashed into the sea with 189 passengers on board, shortly after taking off from the Indonesia Capital, Jakarta on Monday. The plane lost contact 13 minutes after takeoff from Jakarta at around 6.20am (7.20am Singapore time). A lot of attention has focused on the fact the plane, a Boeing 737 MAX 8 was brand new. This is the first major incident involving that kind of plane.
Indonesian rescue officials have begun retrieving the human remains (body parts).
Cause of the crash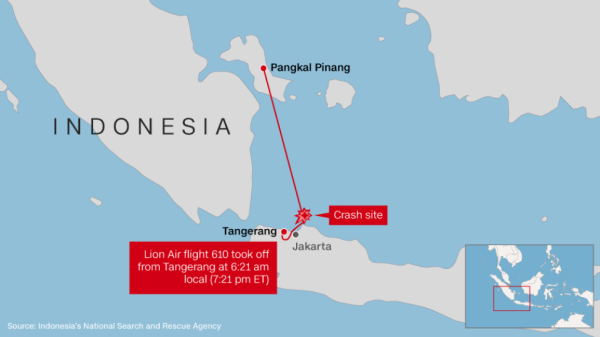 There is no word yet on what caused Lion Air flight JT 610 to crash about 13 minutes after taking off from Jakarta on Monday.
Plane crashes are often the result of a combination of factors – both technical and human – but could the fact that the plane was so new have played any part?
Debris and belongings of Lion Air passengers retrieved from sea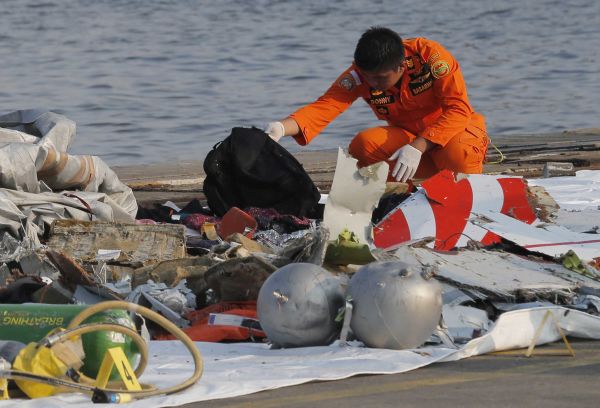 Boats, a helicopter and scores of rescuers, including teams from three nearby cities, were working some 34 nautical miles northeast of the coast near Jakarta to find any wreckage in the Java Sea.
20 ministry officials on board Lion Air flight
20 ministry officials were returning to their posts in Pangkal Pinang after spending the weekend with their families in Jakarta, were on board Lion Air flight JT 610 when it crashed. Australian government officials and contractors have been advised not to fly Lion Air.  The Australian government says the decision will be reviewed once findings of the crash investigation are clear.
Justin Trudeau: "Canada sends its deepest condolences"
Canadian Prime Minister Justin Trudeau just tweeted about the Lion Air crash.
"Awful news from Indonesia this morning – Canada sends its deepest condolences to everyone who had a friend, loved one, or family member on board flight JT610," he wrote.
Indonesia's air safety record under scrutiny
The crash of a Lion Air flight into the sea off the coast of Indonesia Monday is likely to bring renewed scrutiny to the country's flight safety record.
No answers to cause of Lion Air jet crash so far
Divers and rescue teams were working Tuesday to bring passenger remains out of the water, as investigators examined fragments of debris scattered over a large expanse of sea.
There were already hints of possible causes: a request by pilots to return to the airport, a maintenance issue on a previous flight and erratic airspeed tracked before the jet's final dive. But the limited and sometimes contradictory information about the flight doesn't obviously match any previous accidents, said Steve Wallace, the former head of accident investigations at the U.S. Federal Aviation Administration.
Indian embassy confirms the death of Indian pilot Bhavye Suneja in Lion Air plane crash
Captain Bhavye Suneja, who has been working with Lion Air since 2011, and co-pilot Harvino together have accumulated 11,000 hours of flying time.
Lion Air said the brand-new aircraft JT610, on a 70-minute flight to Pangkal Pinang on an island chain off Sumatra, was carrying 181 passengers, including one child and two babies, and eight crew members.